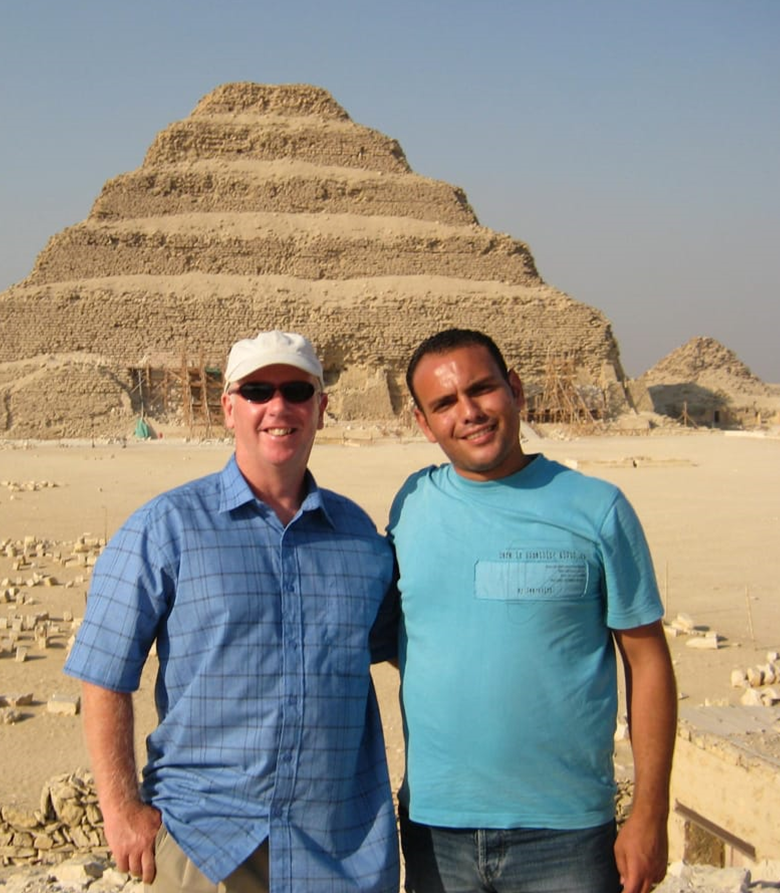 I am an English speaking Tour Guide in Egypt
---
licensed by the Ministry of Tourism. I am also a member of the Egyptian Tourist Guides Syndicate (EGTGS).
I am highly recommended by the groups I have provided tours for. Contact me for easy straight-forward pricing and tour information.
---
I look forward to hearing from you and working with you
to make your trip to Egypt fun and memorable!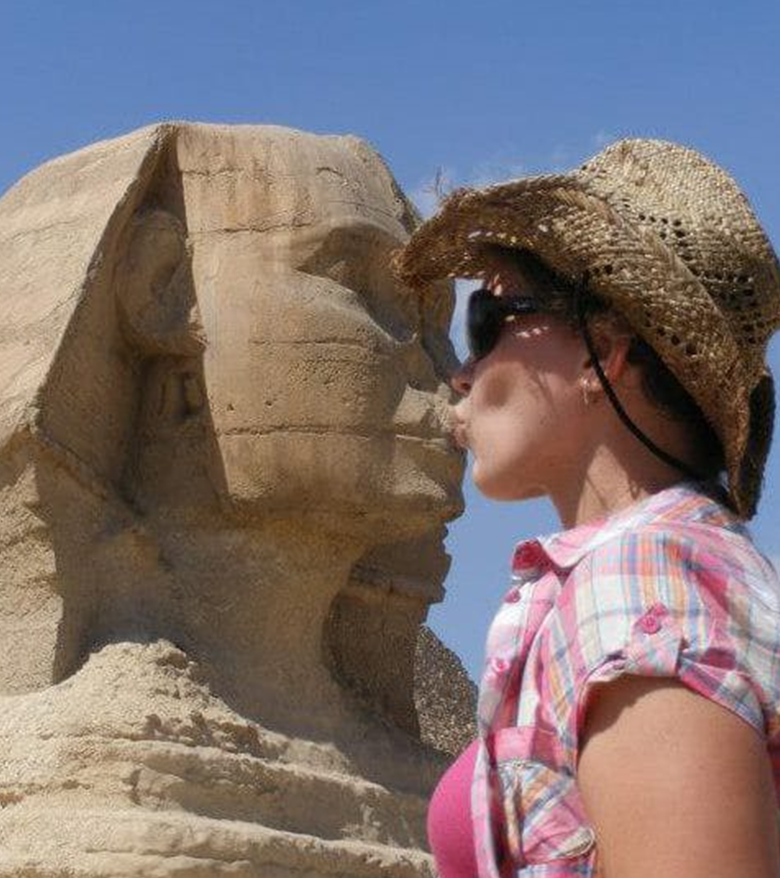 I organize tours to cater to your budget and your time frame. I will handle everything for you: the guide, the car and entrance fees. I may also help you with booking cruises, train tickets, flight tickets and hotel bookings.
Reviews of our clients

We have travelled almost all around the World had many guided tours but this was one of the smoothest tour because of our guide Hisam.  We had 2 days in Cairo and a day in Alexandria all wonderfully planned. Hisam is very knowledgeable, polite and friendly.

Haisam was very flexible with the tour itinerary and we were able to create our own plan for each of the tours and were never pushed to go to shops or food stops etc. Haisam's Egyptian history is excellent and he really brought the old world to life for us.

Haisam and his colleagues are a must for those traveling to Cairo either for a quick or long trip. He helped to organize a 1.5 day visit across Cairo that included all of the attractions that I wanted to visit. He was easy to get in touch with, his colleagues were kind and helpful, and they made sure the day went by smoothly.
BOOK NOW
Feel free to contact us anytime